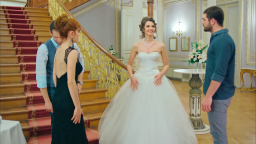 1. Episode 1
Palin is a rich young woman who leads a perfect life. She meets the love of her life, a handsome young man named Tolga. Unfortunately Palin will be abandoned at the foot of the altar by her boyfriend who runs away from the wedding.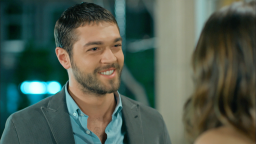 2. Episode 2
Palin walks the streets of Istanbul and meets a woman who tells her that she is cursed because she mistreated someone in the past. That is why she will never be happy if she cannot be forgiven.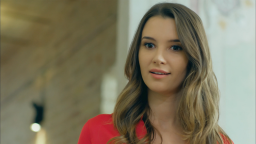 3. Episode 3
Bülent, Sinam's partner at the restaurant, recommends the young Chef to listen to Palin. She gets drunk and goes to meet her. Sinan, realizing the state she is in, takes her to her house and will spend the night there.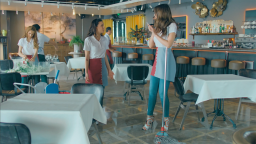 4. Episode 4
Ceyda and Sinam's Mother score great success by getting her an interview with a food journalist. Palin's friends arrive at Sinan's restaurant and are surprised to see her friend as an employee.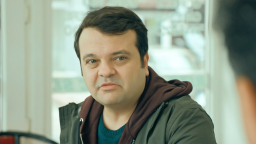 5. Episode 5
A restaurant customer runs over Pelin and Sinam comes to her defense. The confrontation between Pelin and Ceyda will be inevitable. Pelin manages to get an exotic and exclusive ingredient and in gratitude Sinam hires her back.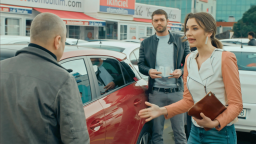 6. Episode 6
Pelin's father forcibly takes her out of the restaurant. A judge dictates a closing measure against the restaurant product of the Necip scam. Pelin goes back to her old boyfriend because her mother supports him.
7. Episode 7
Havva confronts her mother about her husband exonerating him of guilt for the restaurant scam. Pelin organizes a dinner as an excuse to find the opportunity to loan Sinam the money to rescue the restaurant.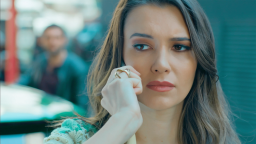 8. Episode 8
Necip abandons Havva for all the shame she has caused him. Sinam asks Pelin if it's really worth going back to Tolga. Bülent asks Sinam if he is going to accept Pelin's loan offer.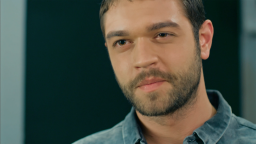 9. Episode 9
Pelin's mother Suheila confronts her husband Riza who becomes suspicious of his wife's attitude. Behind his back she will negotiate with Tolga. despite what she did to her to get her to go back to Pelin to get her away from Sinam.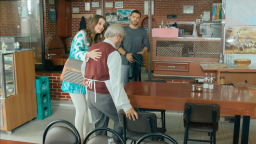 10. Episode 10
Tolga is the same as always dating another woman behind Pelin's back. Sinam happens to meet him in the same restaurant and they almost fall apart.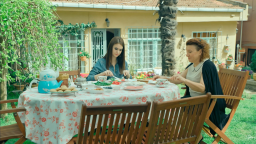 11. Episode 11
Pelin's parents pretend to their daughter that their relationship problems are over. Tolga will unexpectedly attend a nutritionists association dinner hosted by Pelin. Tolga tells Pelin of hiring her to get her away from Sinam.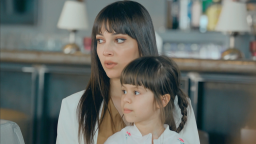 12. Episode 12
The couple is injured on the road and arrive at an inn where to spend the night they will have to pretend to be husband and wife. The next day Pelin gazes ecstatically at Sinam's naked torso as he chops wood.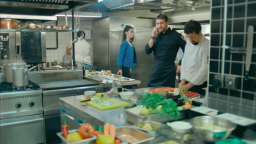 13. Episode 13
The police find the couple and Sinam is arrested and charged with kidnapping for a complaint made by Reza, Pelin's father. Fortunately, Pelin convinces his father to withdraw the complaint and Sinam is later released.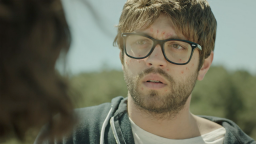 14. Episode 14
Sinam's mother asks the young Chef if Pelin is the same woman who humiliated him in the past when he was just a student in college.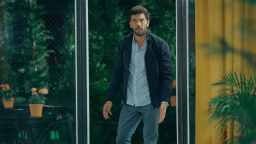 15. Episode 15
Pelin calls Tolga to knock down the restaurant door. Sinam rebukes Pelin for his permissive attitude towards Tolga who no longer has any rights over Pelin as they have no relationship.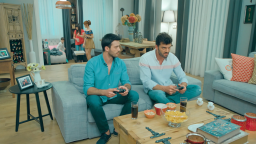 16. Episode 16
Sinam apologizes to Pelin for the strong claims he made during his confinement. The two agree on their first date to watch romantic movies at the chef's apartment.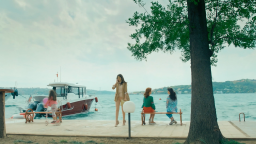 17. Episode 17
Pelin demands that Tolga leave her alone and let her get on with her life. Ceyda complains to Sinam of her lack of interest in her and in front of all the employees of her restaurant she declares hers her love.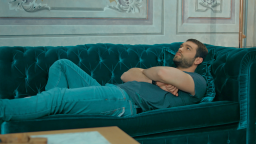 18. Episode 18
Bülent, Sinam's partner suspects that Hercay his employee was the person who put the poison in the banquet food, but he cannot prove it. Consequently, he will keep a close eye on him to find out who is behind this misdeed and with what intentions.
19. Episode 19
During the reconciliation party between Hacam and his wife, Tolga arrives completely drunk and complains to Sinam for having gotten in the way of him and Pelin. Finally they fight and Tolga falls to the ground after a strong punch from Sinam.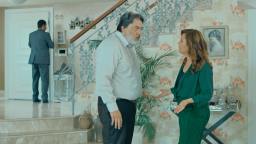 20. Episode 20
Necip falls prisoner accused of the theft of the garment that he gave to his wife. Riza and his wife keep talking about divorce. Pelin goes to Sinam's apartment and the one who opens the door for him is Ceyda who will make him believe that she just spent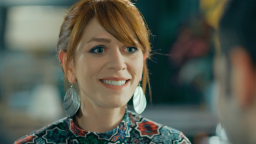 21. Episode 21
Pelín demands his parents to suspend the manipulation with the divorce. Pelín and Tolga go to dinner as friends and by a trick of fate they meet Sinam and Ceyda in the same restaurant.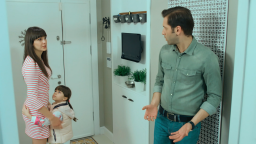 22. Episode 22
Pelin goes to Hercay's house and tests him. Immediately afterwards he goes to Sinam's house and finds Ceyda after recording Hercay's confession. A character from the past returns to Sinam's life.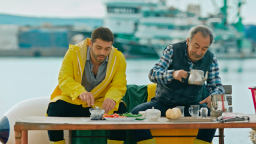 23. Episode 23
Ceyda returns the key to the restaurant to Sinam on the condition that he return the money she invested. Pelin and Sinam go fishing together.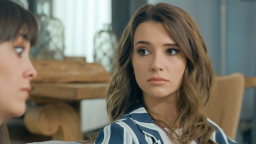 24. Episode 24
Pelín and Sinan contemplate the fireflies in the forest and there the woman from the past, Rüzgar, stands between them. To Pelín's disgust, Rüzgar moves from the hotel to Sinam's apartment.
25. Episode 25
Sinam organizes a party to receive Rüzgar as she deserves. Rüzgar hides a great secret that will influence everyone's life.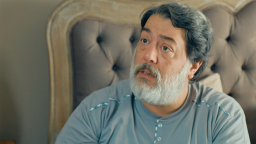 26. Episode 26
Sinam tells Pelín that the poem he gave her was made with her in mind. Rüzgar tells Sinam to pretend to be married to appear in front of his grandfather who is in poor health. Riza and his wife make love hidden in the room.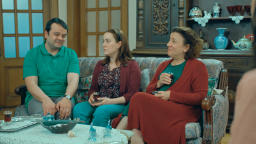 27. Episode 27
Bülen and Ba?ak fight over the fledgling wedding. Pelin complains to Sinam about his proximity to Rüzgar. Riza and his wife continue to lie about their clandestine relationship and Hercay apologizes to Sinam for the mistakes he made.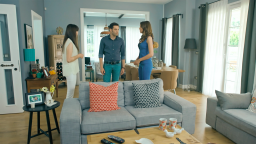 28. Episode 28
Pelin asks Sinam to leave his friendship with Rüzgar because she is in love with him. Pelin breaks up with him because Sinam is not willing to do it because he feels indebted to her since he was always by her side in difficult times.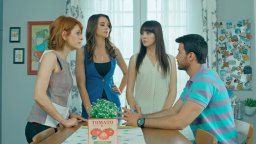 29. Episode 29
Pelin and Sinam get trapped in an elevator and begin to daydream about a possible life together. Bülen and Ba?ak suspend their marriage plans.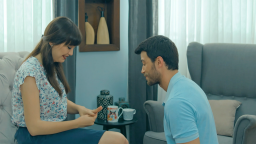 30. Episode 30
Pelin gets drunk and Sinam takes her home and they are followed by a mysterious middle-aged man who is an employee of Rüzgar's grandfather and tells him that there is something wrong with his granddaughter's relationship.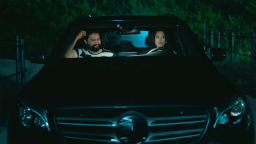 31. Episode 31
Pelin's mother interrogates Pelin's best friends and they tell her what is between Sinam and Pelin. Pelin's parents think that the young woman she is going to secretly marry behind their backs.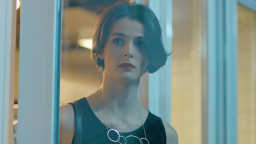 32. Episode 32
Riza invites Sinam to dinner to get to know him better and they both realize that they have a lot in common. Sinam decides to compete in the Turkish national cooking contest.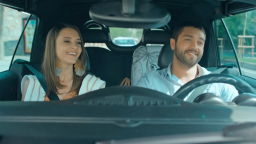 33. Episode 33
Rüzgar's grandfather talks to Riza about the supposed marriage of his granddaughter and Sinam making things even more complicated. Riza bursts into a rage at Sinam and Pelin thinking the worst.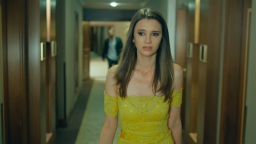 34. Episode 34
Pelin and Sinam travel together to the cooking contest and there they meet an old enemy of Sinam who will do everything possible so that Sinam does not win the contest. Pelin complains to Sinam why he insists on living in the past.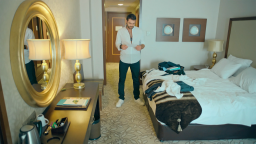 35. Episode 35
Pelin and Sinam finally live their love without barriers as their mother's house is foreclosed by the bank for non-payment. Sinam wins the cooking contest with her Golden Heart dessert recipe.
36. Episode 36
Riza claims Sinam about her supposed marriage to Rüzgar. When the truth is discovered, everything ends between them. Sinam cashes the check of the prize with which she will try to solve the problems of the debts of him.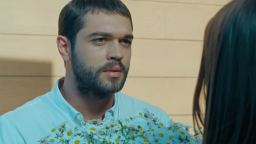 37. Episode 37
Sinam goes to Palin's house to try to get her back. Ceyda informs Sinam that her mother's mortgage is being foreclosed on. Sinam cannot believe it and complains to her mother because they had not informed him.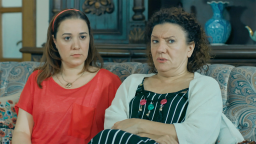 38. Episode 38
Sinam and Rüzgar argue over the false marriage deception. Pelin decides to leave Istanbul to travel to Paris to get away from all the pain. Sinam intercepts Pelin's taxi that takes her to the airport and asks for a second chance.
39. Episode 39
Pelin and Sinam mutually decide to go ahead with the charade of Sinam's marriage to Rüzgar. They are secretly seen outside Pelin's parents' house. She opens up to her father and tells him what is really going on.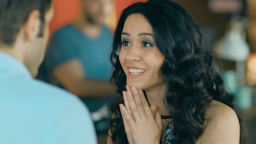 40. Episode 40
Necip and Havva become fond of a baby who was abandoned in the taxi he drives and they think about saying that it is theirs. Pelin and Rüzgar agree to continue deceiving the grandfather and avoid an upset from the old man that compromises his life.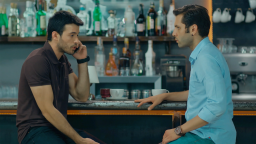 41. Episode 41
Necip and Havva's baby has a very high fever that requires being taken to the hospital. Rüzgar with the excuse of not upsetting his grandfather prevents Pelin and Sinam from spending the night together. The two women agree to keep cheating on Grandpa.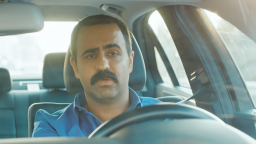 42. Episode 42
The police take the baby and they must begin the adoption process. Rüzgar loses his mind and reveals his mental fragility. She asks her grandfather not to tell anyone about her cheating.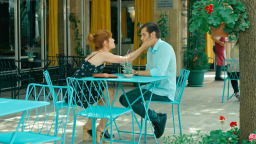 43. Episode 43
Rüzgar's grandfather asks his granddaughter to leave Sinam to be happy and not to insist with his plan because he will hurt a lot of people. Suheila hires a man to establish a relationship with Pelin.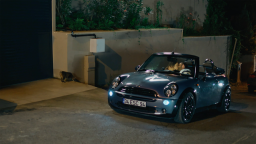 44. Episode 44
Ceyda goes crazy and threatens everyone and promises to destroy the restaurant. Sinam gives him a very valuable chain as proof of her love for Pelín. Two thugs kidnap Pelin. Who is behind this heinous fact?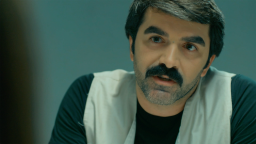 45. Episode 45
Everyone, including Sinam, is looking for Pelin. Riza and Sinam decide to leave her to look for her together. Riza accuses her worst enemy of having Pelin in her power. Pelin will try to escape from her captors.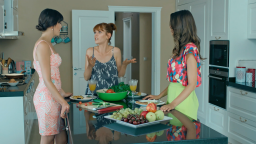 46. Episode 46
Sinam finds Pelin when she is transported by her captors to another hiding place. Sinam immediately disables one of the kidnappers and goes after the other to rescue Pelin.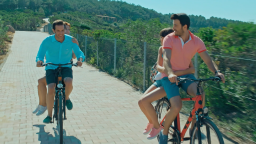 47. Episode 47
Riza claims Sinam had not protected Pelin and prevented the kidnapping. Pelin notices a paint stain on Rüzgar's bag and becomes suspicious of it. When Sinam doubts, Pelin decides to break up with him.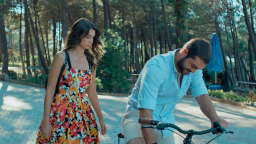 48. Episode 48
Pelin and Sinam ride a bike together and reconcile. The kidnappers are detained and deny any connection to Ceyda. The police is clueless.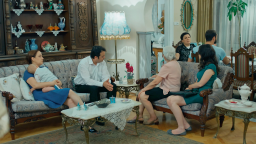 49. Episode 49
Riza fires her driver and henchman for leaving Pelin alone. Sinam warns Ceyda not to try anything against Pelin. Sinam finds out about the sale of Pelin's clinic.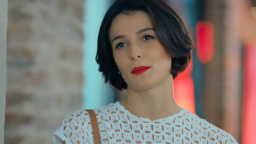 50. Episode 50
Pelin tells her mother that she is with Sinam and she completely objects. Pelín goes to Sinam's apartment to try to fix everything between them. Rüzgar apologizes to both of them.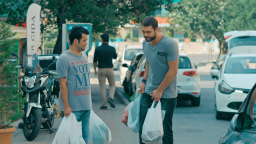 51. Episode 51
Necip is accused of kidnapping the adopted child, but in reality the child is apparently abducted by a mysterious old woman. The confrontation between Rüzgar and Pelin is increasingly evident. Bülen and Ba?ak suspend their marriage plans.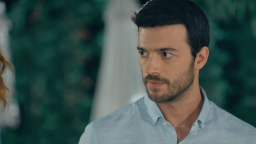 52. Episode 52
The supposed food critic turns out to be someone else and Sinam throws him out of his restaurant. Hours later a hiker requests to be served and it is this the real critic who loves the menu and the vibe of the place.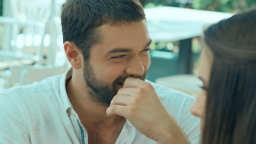 53. Episode 53
Ceyda warns Pelin about Rüzgar's true intentions. Sinam faces a boxing match with Riza's instructor coming out the winner to the surprise of Pelin's father and assures him that he will always be there to protect his daughter.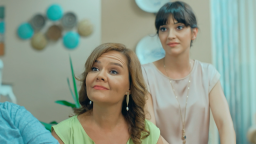 54. Episode 54
Rüzgar loses his mind and connection to reality in front of Sinam. Due to a confusion in Ba?ak, both families coincide at Pelin's house because of the engagement of Bülen and Ba?ak.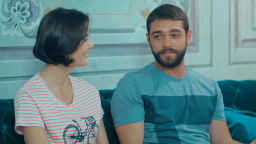 55. Episode 55
Bülen and Ba?ak's engagement party is a complete disaster and even the engagement ring is lost. Sinam finds out about the sale of Pelin's clinic and claims Bülen and they break up the restaurant's partnership and their courtship with Pelín.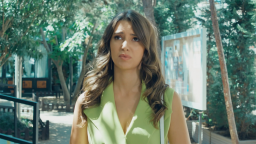 56. Episode 56
Bülent is devastated by the breakdown of the engagement. Sinan angrily complains to Bülen for not having told her the truth about the sale of the clinic to pay off the restaurant's debts.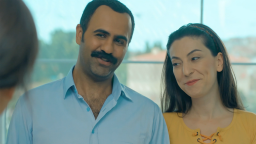 57. Episode 57
A customer complains about the taste of the Golden Heart dessert claiming that it no longer tastes the same. Sinam does it himself and there is no case, he no longer knows the same. The gastronomic magic is gone.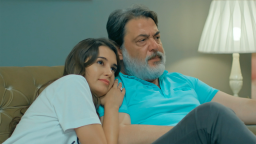 58. Episode 58
Rüzgar confesses to Pelin how he feels about Sinam. Finally the engagement of Bülen and Ba?ak is celebrated. Ba?ak's sister who is overweight and envious of her sister forcibly tries on her wedding dress and tears it into several parts.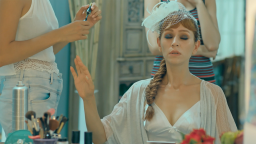 59. Episode 59
Ba?ak and a stranger fight over a wedding dress from a famous designer who will decide after seeing them parade who deserves to have it. Pelin and Sinam enter Ceyda's house to retrieve the chain that Sinam gave to her girlfriend.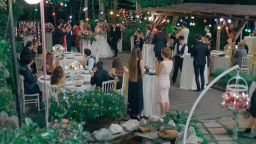 60. Episode 60
Pelin retrieves Ba?ak's wedding dress and the long-awaited wedding finally takes place. Sinam and Pelin dance as if there is no one else at the party. Ceyda sets out to end Sinam's dream.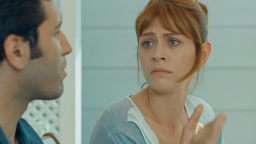 61. Episode 61
Due to the breakup, Pelín asks everyone to be alone. Sinam's mother teams up with Sinam's mother to keep the couple away. Suheila runs from the house to Pelin's best friends. She curls on the contrary is willing to help Sinam.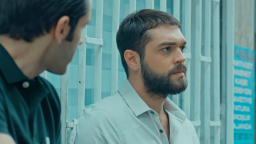 62. Episode 62
Sinam visits the ruins of the restaurant after being set on fire by Ceyda. Riza asks Pelín to go for a walk alone and she doesn't know that she is actually going to see Sinam and there he promises her that she is going to get her restaurant back.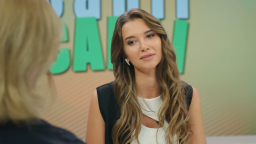 63. Episode 63
Bülent and Ba?ak try to steal the kitchen knife from Sinam's father's best friend. This cook asks Sinam to prepare his father's favorite dish with which he is pleased.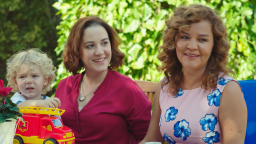 64. Episode 64
A year has passed and Pelín becomes a successful businesswoman, writer, and restaurant owner. They will try to hire Sinam as Chef of the new restaurant owned by Pelín and her new partner.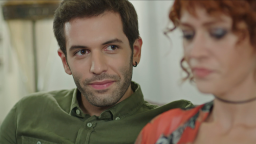 65. Episode 65
Barís and Pelín go out for the first time on a business date and the press takes pictures of him and rumors of a possible romance begin. Sinam and Pelín meet at the restaurant by chance and she informs him that she is no longer interested in anything abou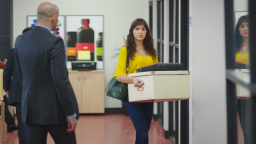 66. Episode 66
Bülent beats up Sinam and claims that he abandoned them at the time they needed him most. Simai is appointed General Manager in her office and does not tell her husband. Pelín's parents are concerned about Sinam's arrival in Istanbul.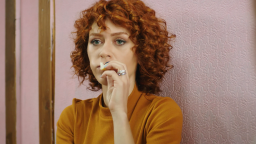 67. Episode 67
Barís tells Pelín what he will do against Sinam if he does not agree to sell the restaurant. Bülent abandons Filiya despite being a partner and is unemployed.
68. Episode 68
Sinam does not accept Barís's counter offer and ruins Barís's date with Pelín. Barís's plan is to open a fancy restaurant near Filiya to ruin it. Bülent is intercepted by two thugs and Sinam comes to his defense.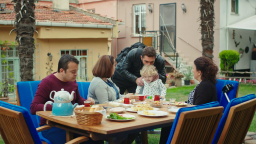 69. Episode 69
Sinam receives a call for a meal at a country banquet without knowing that it is part of Barís's plan. Sinam is on his way to the banquet and his motorcycle fails and he is demure by a mysterious blonde.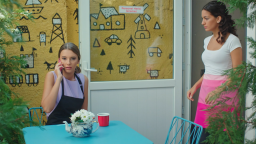 70. Episode 70
Pelín is furious at the amount of changes Sinam has made in the kitchen and in the restaurant. Barís offers Bülent the Management of the new restaurant that will open a few meters from Filiya.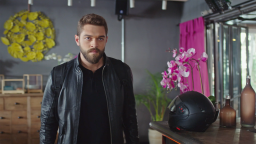 71. Episode 71
Bülent accepts the Barís proposal. Tuglum, Barís's sister, wakes up from her coma and meets Pelín who is unaware that she is in love with Sinam.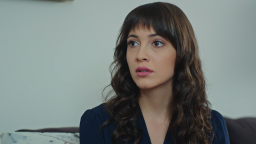 72. Episode 72
Sinam gets the money, but now Pelín doesn't want to sell his shares. Pelín appears at Havacc and Necip's house to give them comfort in this difficult situation of the kidnapping of the baby.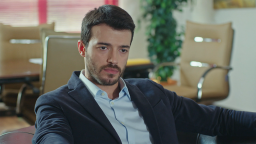 73. Episode 73
Despair reigns in the house of Havacc and Necip. Pelín consoles Suheila, the grandmother who cries for her grandson. The Barís plan continues its course and the new restaurant near Filiya is bought.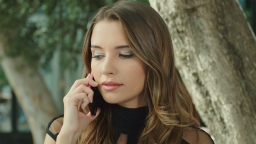 74. Episode 74
Haccam asks Simai for a divorce for hiding his appointment from him. Sinam manages to find the whereabouts of the child and sets out to look for him in the company of Pelín. Sinam rescues his nephew safe and sound.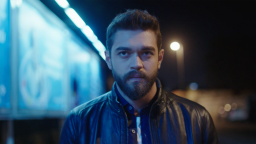 75. Episode 75
Tuglum hints at Sinam, but she understands that her heart owns her. Pelín and Tuglum are becoming more and more friends without knowing that they are in love with the same man. Haccam abandons his wife and his home.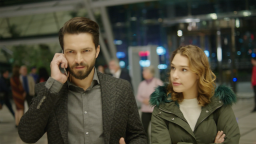 76. Episode 76
Pelín's parents argue over their daughter's courtship with Barís. Sinam is extorted behind Pelín's back. In an oversight when changing, he uncovers a gunshot wound to Pelín's surprise.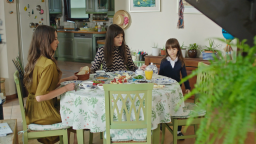 77. Episode 77
The lender who gave Sinam the money tries to collect the 1st installment from him earlier than the agreement. Sinam discovers that Barís is the one behind the extortion to sink Feliya.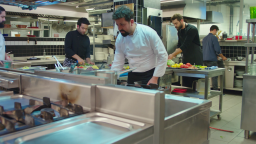 78. Episode 78
Bülent goes in search of Sinam to warn him about Barís's plans. Tuglum finds out who Sinam really is and how in love he is with Pelín. Sinam is charged with attempted murder in court by Barís lawyers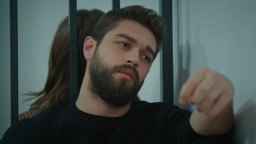 79. Episode 79
Pelín asks Sinam to apologize to Barís so he can drop the charges. During her visit to the jail, Pelín is detained for contempt of authority and she is locked up in the same police station with Sinam.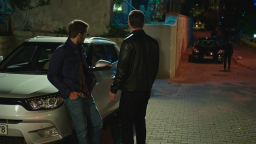 80. Episode 80
Sinam goes to the clinic for an abortion because of Haccam's separation. Finally, she doesn't have the courage to do it. Sinam learns that Tuglum is Barís's sister. Pelín informs Barís not to testify against Sinam as a witness.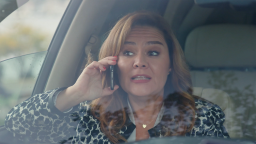 81. Episode 81
Pelín leaves Sinam explaining to him that there can be nothing between them. Barís asks Feliya's new Chef to sabotage the restaurant in any way. Suheila calls Pelín to defend her son.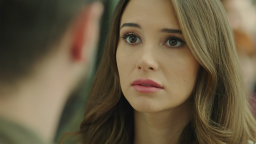 82. Episode 82
A desperate Sinam apologizes to Pelín. Suheila goes to Pelín's house and explains to her parents that they are together again and that this time nothing and no one will be able to separate them.